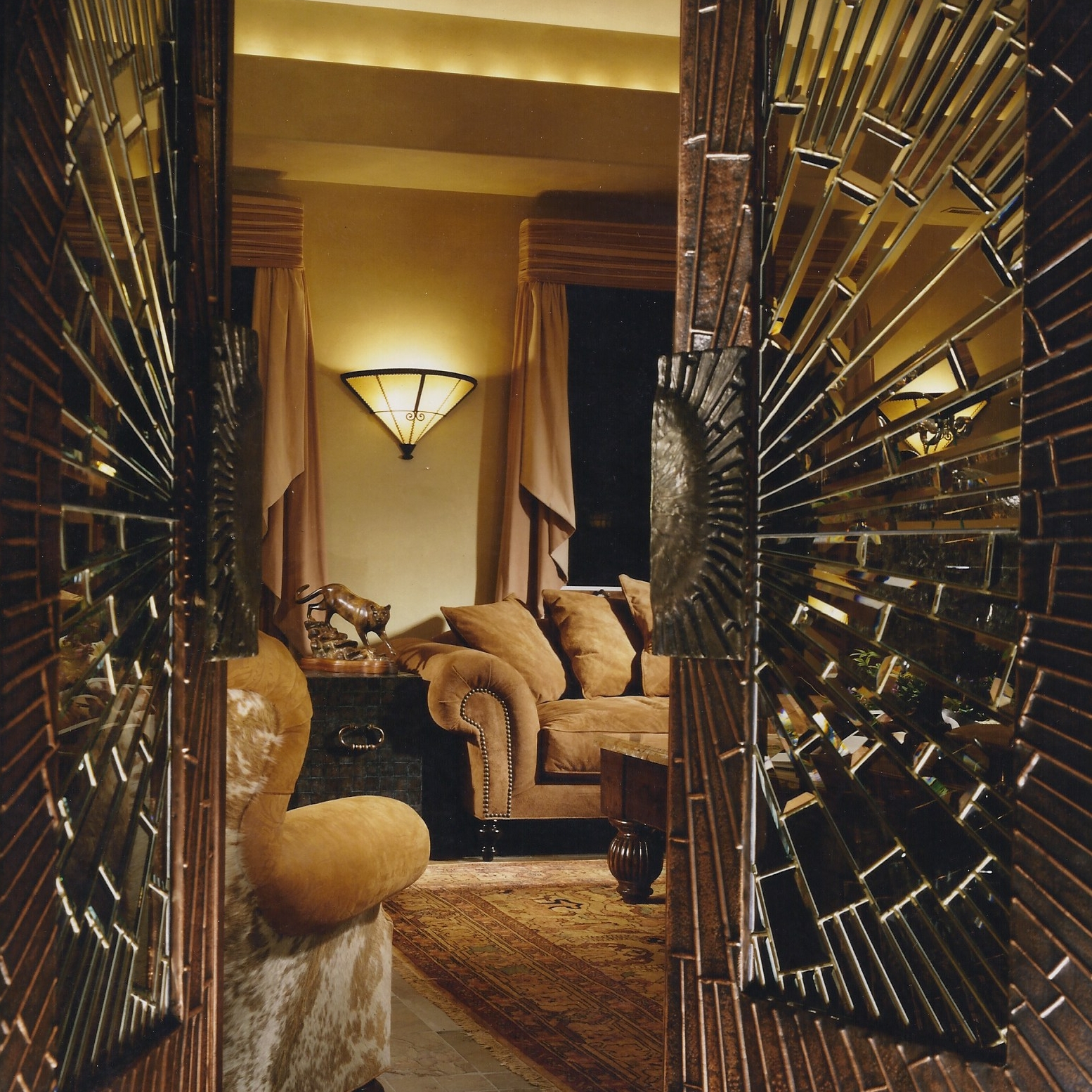 I can design a project on any budget. It does not matter if you have a limited budget or the "sky's the limit" budget, your home should be customized for you and your specific needs. I must say my favorite word is CUSTOM! I have designed walls that are hand tooled buffalo. I have also designed custom entrance doors that are made of copper with bronze handles. I have designed fireplaces that are unique art pieces. The most important aspect is creating a custom home that is uniquely yours.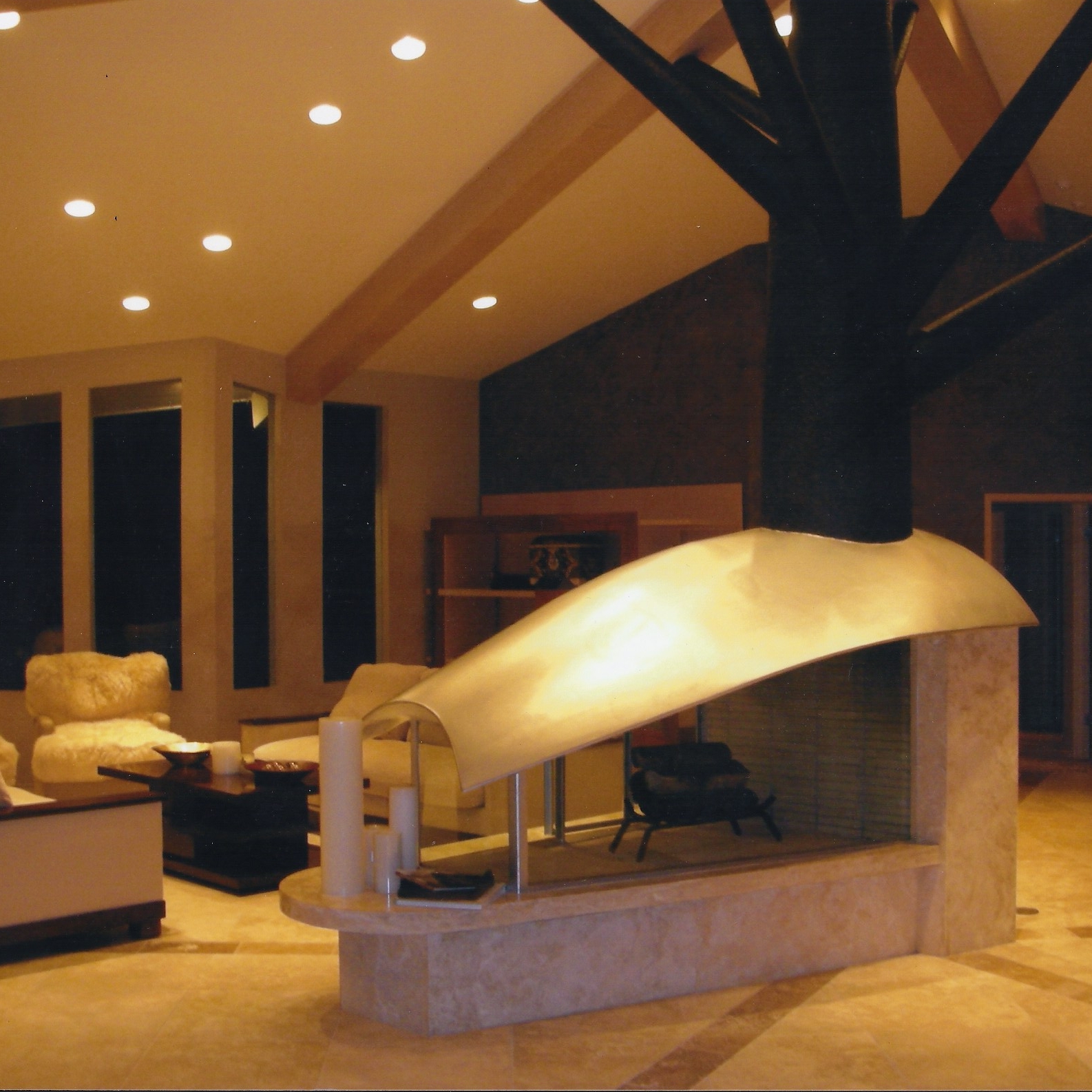 I grew up with the mindset that comfort is vital to luxury. No matter how glamorous a room might be, if it is not comfortable the designer has failed. Success is when the texture of the luxurious mohair meets the patina of a kilim rug. That's when magic happens. We have two Donghia Island sofas in our living room that are covered in a rich chocolate Donghia mohair and we spend hours on them. My son and I are both avid readers so we each have a sofa to curl up on with a book.
One of my favorite rooms in our home is our library. I designed a sitting area in the middle of the room with four suede Donghia chairs. The back pillows are a cut silk velvet which makes them crazy comfortable. The coffee table that I designed is like a lazy Susan. It allows the readers to pass around books as they are sharing. In this space we are surrounded by many books. One of my other sacred spaces is our living room where I host afternoon tea for close friends. I turned one of my closets into a prayer and meditation room. This is such a special place for me. It houses my mom's Bible and other special spiritual pieces to me. You will find objects in the room that are Native American, Jewish, Buddhist, Christian, Catholic and many others. It is an amazing place of contemplation and reflection.